The saga of Ideal Ice Cream began in the early seventies with the establishment of the mesmeric Ideal Ice Cream Parlour right in the heart of the city by visionary and entrepreneur, S. Prabhakar Kamath.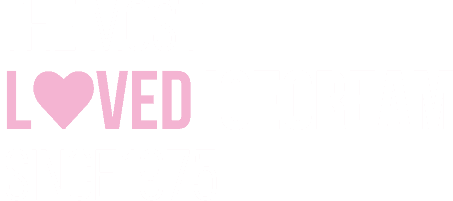 Ideal Ice Cream is a highly respected brand in the Indian Ice Cream industry and is renowned for unmatched quality and taste. With its roots in Coastal Karnataka, Ideal has played an important role in establishing Mangalore as the Ice Cream capital of India.
Late Mr. S. Prabhakar Kamath founded Ideal Ice Cream in 1975. Our brand had a modest beginning in the form of an ice cream parlour. Founded on the tenets of quality, taste, innovation and affordability, we have grown to being a one of the most loved and valued brand in the ensuing 47 years. We are a family owned and operated business, and have Mr. S. Mukund Kamath, a visionary entrepreneur at the helm of our organization.
Quality is sacrosanct for our organization and is ingrained in the organizational culture. Customer delight being our single-most important focus area, we strive in every way to ensure that every ice cream from our state-of-the-art manufacturing facility exudes excellence. Hence, we are a benchmark for quality and taste in the Indian Ice Cream industry.
Distribution footprint of Ideal Ice Cream covers over 4500 retailers in Karnataka, Kerala and Goa. We are in the process of extending our footprint further in these states and also into new geographies in the near future.
Ideal's product portfolio contains more than 150 SKUs including candy sticks, flavoured ice creams, sundaes, cones, frozen desserts, real fruit-based ice creams and premium ice creams.
Our ice creams have won 27 awards in the Great India Ice Cream contest organized by DuPont and IDA. These include 5 Best in Class, 8 Gold, 9 Silver and 5 Bronze awards. This speaks volumes about the quality and taste that is being offered to our customers.
Milky Way To Your Heart is our motto; we are on a mission to be the favourite ice cream of all the ice cream lovers in our country, and beyond!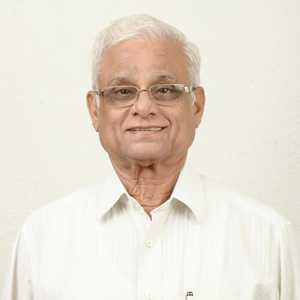 S. Prabhakar Kamath
Founder
Mr. S. Prabhakar Kamath, popularly known as Ideal Pabba, is the founder of Ideal Ice Cream. He had humble entrepreneurial beginnings. At a young age, the responsibility of handling the family business of dealing in general items came upon his shoulders, following the untimely demise of his father. Seasonal fluctuations in the business got him thinking on a more secure line of business that would be in demand throughout the year. So, he decided to start an Ice Cream parlour despite the fierce competition in the segment.
Being a man of conviction and a strong believer in quality, he set out to make the best Ice Cream possible! He taught himself the art of Ice Cream making and conducted experiments at home. The initial tasters/ testers of his "cool" creations were his enthusiastic neighbours. Three months after the commencement of his groundwork on ice creams, he launched Ideal's Parlour at Market Road, Mangaluru on May 1, 1975. A venture that began with 14 flavours, grew by leaps and bounds in the following years; history was created!
In two short years, the Ice Cream that he manufactured tantalized the taste buds of Mangaloreans so much that people were willing to wait in queue, just to get a chance to savour the Ice Cream.
In 2001, Ideal Ice Cream ventured into retail distribution to enable people outside Mangalore savour the quality and taste of Ideal ice cream products. Currently the retail distribution network is present across Karnataka, North Kerala and South Goa, with brand presence in more than 4500 retail outlets in these regions.
Innovation, Quality, Taste and Affordability have been the tenets of Ideal Ice Cream since its conception. And these continue to be the guiding beacons for the company, even after the demise of Mr. S. Prabhakar Kamath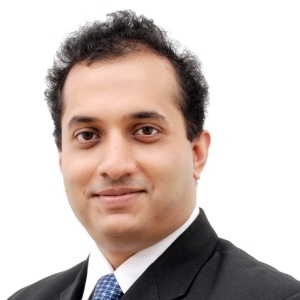 Ideal Ice Cream has a visionary and dynamic leader, Mr. S. Mukund Kamath, at its helm. He took over the reins from his father Mr. S. Prabhakar Kamath, and has taken the organization to a whole new orbit of growth.
Mukund holds a bachelor's degree in Science from Mangalore University and has undergone extensive training at the Central Food Technology & Research Institute in Mysuru, and the National Dairy Research Institute of Bangalore.
His involvement with the Ideal Ice Cream business began when he was in 8th standard. He used to spend his vacations in the parlour, scooping out ice creams, preparing sundaes, milkshakes and fruit juices.
Eventually he took up the role of the backup billing clerk and later developed an interest in finance and accounts. Mukund has a flair for numbers and has undergone training in financials and accounting under reputed Chartered Accountants in Mangalore.
His formal entry into business was by choice and took place right after completion of his formal education in 1995. Within a short time, he learnt the ropes of business and was able to add immense value to the organization.
He was instrumental in setting up a state-of-art manufacturing facility in Mangalore in 2003 and led the foray of Ideal Ice Cream products into the retail space.
Known for his passion for perfection, innovation and quality, Mukund has attained acclaim in the ice cream industry fraternity owing to his zest, energy and ingenuity.
In addition to being the proprietor, he plays the role of research head as well. Every product introduced by Ideal Ice Cream goes through a rigorous and critical research and development cycle. Release to the market takes place only after perfection in texture and taste is achieved.
Mukund has been the brain behind several popular products such as Tiramisu, Marzi Paan, i Pizza, i Thaali to name a few. He is on a constant endeavour to bring out new flavours to the bowls of ice cream lovers.
Finesse of the ice creams crafted by him make the customers of Ideal Ice Cream, the de-facto brand ambassadors!
The 27 awards that Ideal Ice Cream won at the Great Indian Ice Cream Contest organized by DuPont and IDA are a testimony to Mukund's pursuit of excellence.
In the years ahead, we look forward to taking greater strides as a company under Mukund's extraordinary leadership.